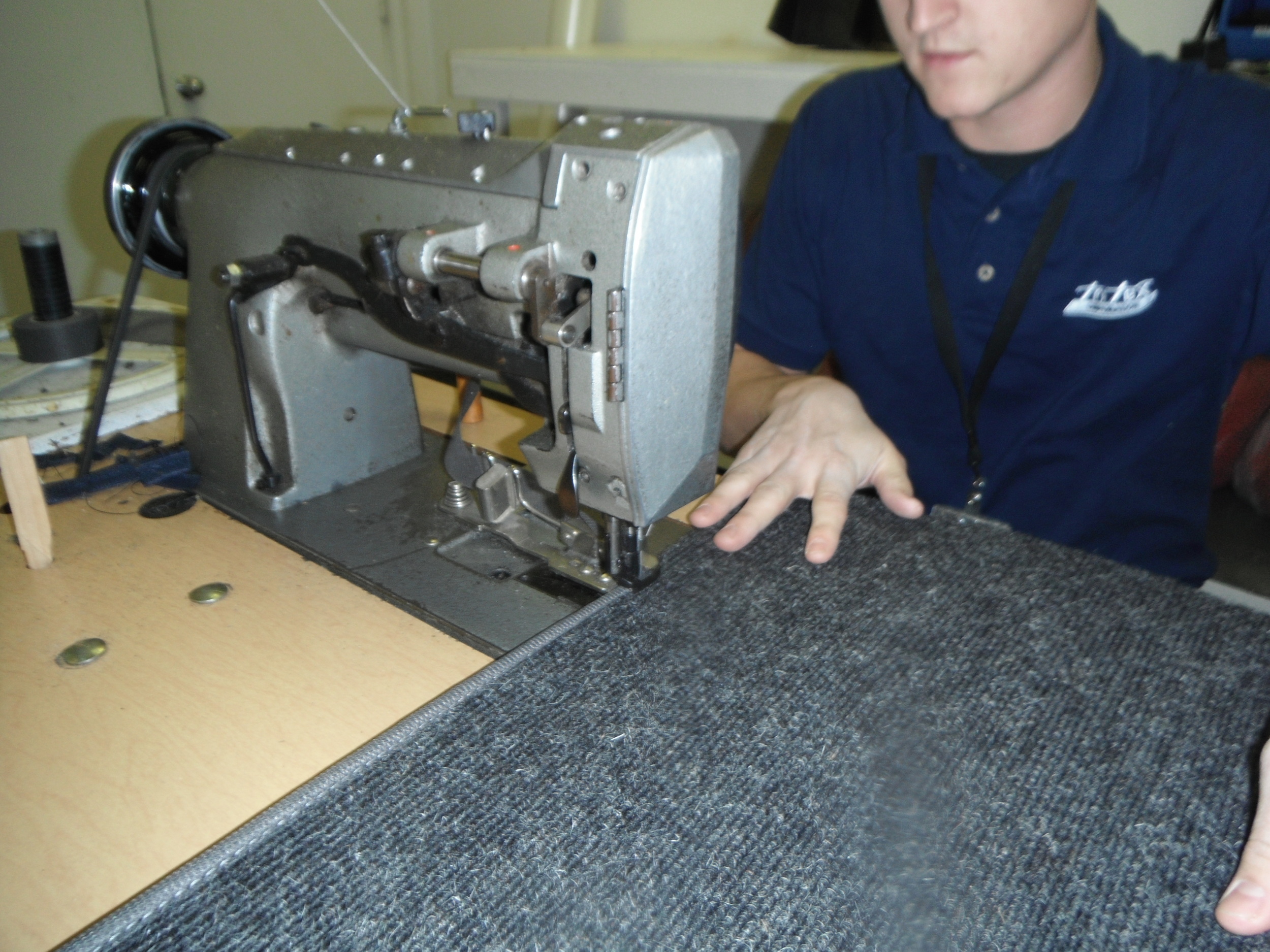 Our Mission For Premium Upholstery Products And Restoration
We are dedicated to offering the best in upholstery restoration. Whether you need a product or service, our team prioritizes quality and return on investment.
Our Commitment to Quality Upholstery Products
Tritex Corporation's primary mission is a commitment to serve.
We value our customers, employees, vendors, and our community and we are committed to serve them all. All of our upholstery products are made with the utmost attention to detail.
We strive to:
Honor God in our actions & words; always serving with integrity & purpose
Provide high-quality upholstery products & services to all customers
Serve our employees through personal growth opportunities, and treat them with respect & dignity
Create tight alliances with our vendors to ensure we use the best products & services available, and that we are attuned to the latest products & techniques
Reinvest the profits in the employees, the business, and the community
Provide an appropriate level of return on investment for the ownership
OUR PARTNERS
Tritex Corporation has collaborated with many major companies in the creation and completion of upholstered products & provision of services. While we are small enough to respond to changing customer needs rapidly, we are also sophisticated enough in our approach to serve large companies in their production needs. Many of our clients have come to respect our creativity, cost-effective solutions, and our ability to provide high quality product on time.
Our client list includes major corporate flight departments, national restaurant chains, national medical facilities, an international R&D company, international automotive manufacturers, and many dealerships.
Our support of the community is multi-faceted to ensure a broad spectrum of upholstery restoration services are viable.
Supporting the following associations:
Veteran's Organization
Free Medical Clinic Network
Aviation & Automotive Charity Events that support Health & Social Services
The organizations that we are pleased to share with include:
OUR STORY
We have come a long way since our opening in 1973 as an automotive trim shop. Time & Chance happen to all, and we were in the right place at the right time! Our aviation upholstery services were started in the late 1980's as Columbus, Ohio became a major player in corporate aviation. Around the time that our aviation services began, we were getting requests for design/ build services in the hospitality and defense contract industries. These requests for the design and production completion led to the establishment of our design/build products and services. The combination of the three core areas of product & service led to the basis of our name as "Tri-Tex"; addressing the three core areas of textile work we specialize in.
Now serving the upholstered products & services community for over 40 years, our products have been used throughout the United States and many other countries. We are proud to call Columbus, Ohio home and have the good fortune of having one of the best locations in the U.S. to distribute product, receive aircraft for services, or meet with clients for design/build projects and upholstery restoration. The products that we sell are proudly produced in the U.S. as we are committed to providing you with high-quality upholstered products that are tailored to your needs.
Give us a call and let us show you how our attention to detail, capability to respond creatively to client's needs, and our ability to get the job done on time & on budget.