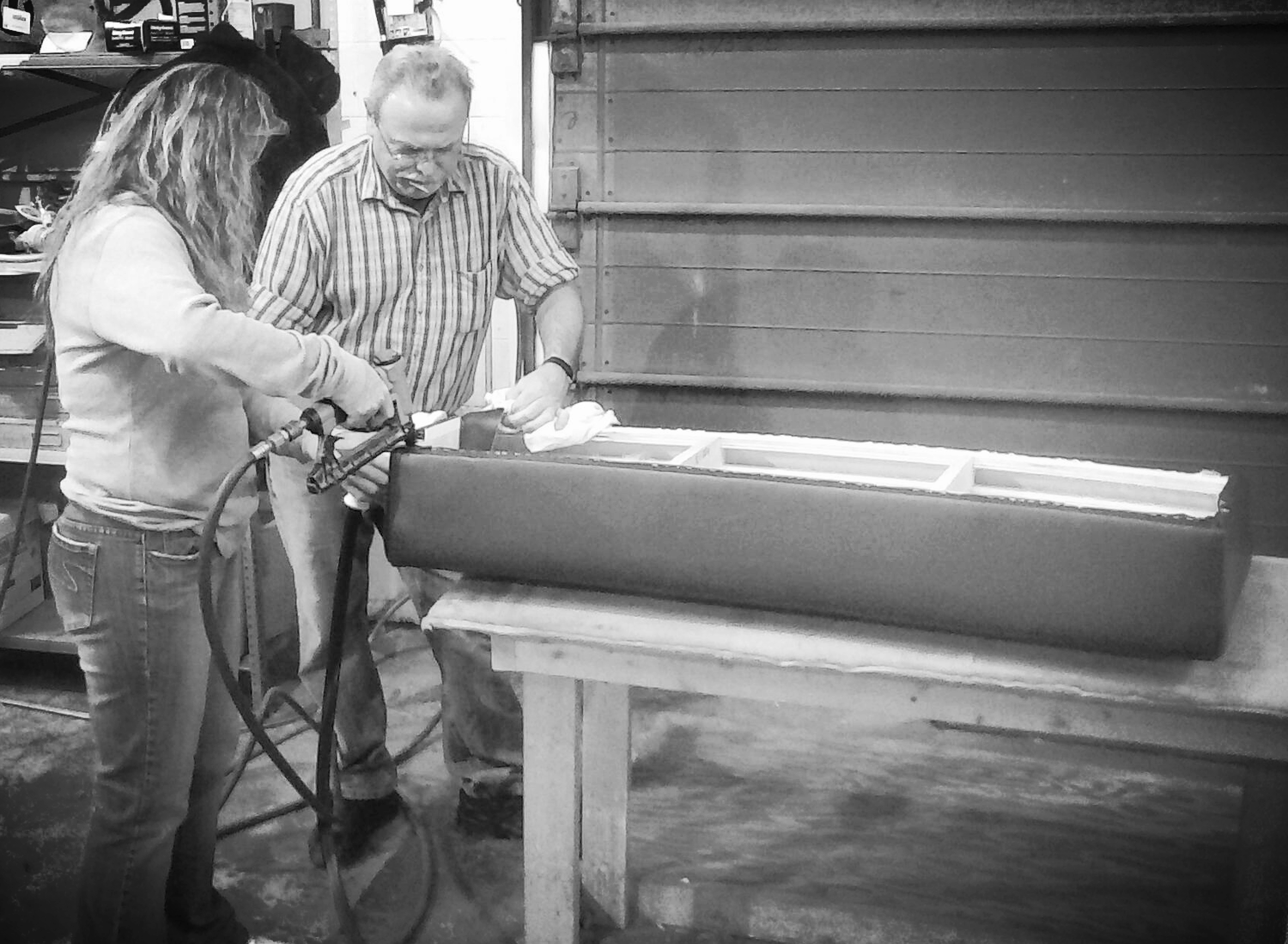 Our People At Tritex | A Columbus, OH Upholstery Business
We are an experienced Columbus upholstery business with a diverse staff. No matter the project, your satisfaction is important to us.
A Preferred Columbus Upholstery Business
With a variety of backgrounds & experiences in our production team, we bring versatility and creatively to your project whether large or small. Our artisans take great pride in their attention to detail in the product they create, and in understanding the customer's needs and desires through communication during the production process. We have a great mix of Upholsters, Fabricators, Sewing Technicians, and Aviation Detailers who make up our reputable upholstery business in Columbus, Ohio. Our customers benefit from the size of our team which is significantly larger than the average upholstery business, but small enough to be nimble and responsive to needs. Plus, many of our upholstery technicians have found a home at Tritex where they can develop and hone their skills in the upholstery business. If you continue to come in for services, there's a great chance you'll always see a familiar & friendly face.

When you choose Tritex for your upholstery services, you'll find a solid team supporting the sales, marketing, and administrative efforts of the company with deep skills in a variety of industries.
Management & Administrative Team
Russ Moseley- President / Owner rmoseley@tritexcorp.com
Justin Hahn- Vice President / Owner jhahn@tritexcorp.com
Kathy Stanley- Business Manager kstanley@tritexcorp.com
Tyler Dalgarn- Service Manager tdalgarn@tritexcorp.com